Your roof is the most important structure of your house. A few blown-off shingles or hail impacts may seem insignificant, but if neglected, a minor impairment can turn into a major trauma over time and affect other parts of your home.
Since some of these damages cannot be seen from the ground, one of our Claim Specialists will give you a Free Roof Inspection to detect the beginnings of any probable issues. Castle Rock Restoration is drone-equipped, so we can inspect your roof for damage from the ground and provide you with close-up, high quality images.
Most insurance companies only offer a certain time period after the storm to file a damage claim. By taking advantage of our Free Roof Inspection we can catch these afflictions early on to prevent further damage and also give you the relief of knowing your claim will be processed in time.
At Castle Rock Restoration we use only premium shingles from leading national exterior material manufacturers: CertainTeed Corporation, Tamko, Atlas Pinnacle series and GAF/ELK. All these brands deliver quality products and provide a variety of shingle colors suitable for your home.
Click here to use Shingle Visualizer
Our Roofing Services Include:
– Free Roof Inspections
– Home Roof Replacements & Roofing Repair
– Ice Damming Prevention
– Proper Ventilation
– Flat Roofs
– Commercial Roofs
– Metal Roofs
We stand behind the quality of materials and labor we provide.
Siding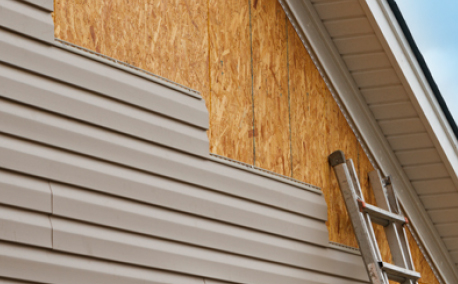 The first thing many visitors will notice about your home – before they see the landscaping, decorative touches, or even your address – is your siding. Let the siding contractors of Castle Rock Restoration give your home an upgrade. With virtually maintenance-free options, superior insulation value, and eye-catching colors, we'll increase the value of your home for years to come.
WE ARE CERTIFIED TO INSTALL ANY OF THE FOLLOWING SIDING STYLES:
– Vinyl Siding
– Aluminum & Metal Siding
– James Hardie Siding
– LP SmartSide siding
– Cedar Siding
PREMIUM ADDITIONS
We offer a number of premium touches and additions to our siding work:
– Materials from industry-leading, name-brand manufacturers
– Customized colors available
– Many different styles and options for complete customization
– A Limited Lifetime Warranty
– Long referral list with many happy customers.
Gutters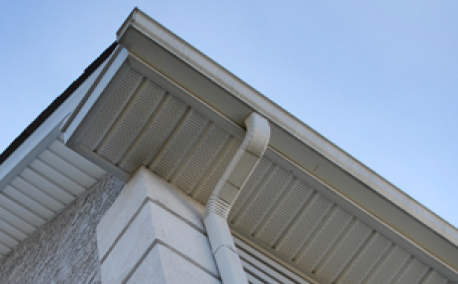 Our gutter crews fabricate seamless rain gutters in two sizes, 5"and 6", to accommodate different size roof lines. Appropriate sized downspouts are offered based on your home's needs. Our seamless rain gutters are custom-made for your home and come with a lifetime material guarantee. They are secured to your home with heavy-duty screw-on hangers and ceramic screws to keep them firmly attached. You can choose from over 25 custom colors to accent, or blend into your color scheme.
Fire & Flood Repair
Castle Rock Restoration is fully qualified to restore your home in any condition from start to finish in the event of storm, fire or flood damage. We have over 20 years experience in the Custom Home building industry, and offer award-winning architecture combined with top quality construction.
"They were there every step of the way, making sure my questions were answered, my fears were allayed, and seeing to it the finished project met with my complete satisfaction, which it most certainly did. I HIGHLY recommend Castle Rock."
J.K.
"From start to finish, Castle Rock was on time, professional, and there was a supervisor on site at all times. Great job, Castle Rock!"
D.C.
"I would refer Castle Rock to anyone. It was definitely a great experience!"
M.R.
Castle Rock Restoration    101 Evergreen Parkway, Suite 4 | Elkhorn, WI 53121 | (262) 723-5555 | Fax: (262) 723-5585
©2020 Castle Rock Restoration. All rights reserved.